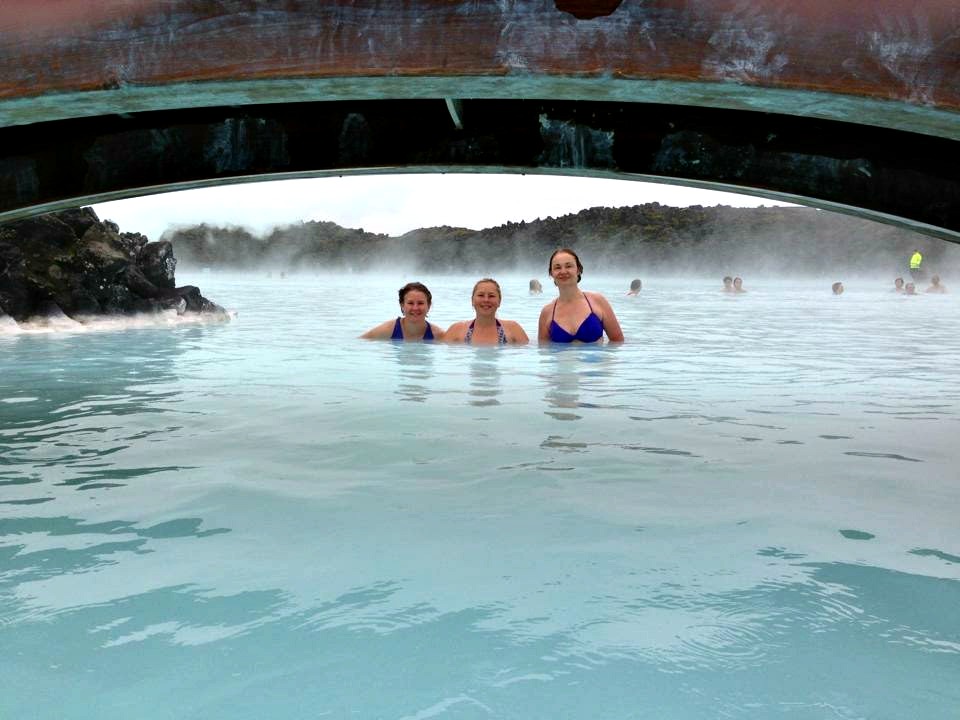 It is fun to have a quest.. something you can work towards. I first heard about the concept of 50 before 50 from Melody of Wherever I May Roam when I was 43. The idea is that you complete 50 goals for yourself before you turn 50. Since there are 50 states and I had visited a fair many at that point, I decided that 50 states by the time my 50th year is completed would be a worthy goal. Since one's life is just as important at each stage, I am counting a state I have visited at any point since my feet hit the ground on this planet. Everyone's goals should be individual and, in no way, do I think I am necessarily doing each state justice, but I have more time for that. I do not count states I have only been in the airport in, but don't have to spend much time, as long as the time is an adventure. My kids are loving the results of being along in my quest.
Here is my log of how things are going, with some stories along the way. I grew up in California with parents who encouraged us to explore and took us on many road trips, so I got my start early.
Follow any link for my posts about that place. I am always chasing sunsets and try to see one most everywhere I visit. I'm including some of my favorite US sunrises and sunsets for you to enjoy.
Alabama- My best friend from 3rd grade, Maria lives here, so I need to get here to experience this one. I had hoped to make it here this year for USTA Nationals, but it did not go as I planned.
Alaska- I have a cruise booked for next July. I am so excited to explore the wilderness and adore icebergs.
Arizona– I grew up in California and my grandparents lived in Las Vegas, so I have been to Arizona many times. I road tripped through Arizona last year with my mother and two sons which you can read about here. Two of the prettiest places on the planet are in Arizona, the Grand Canyon and the Painted Desert.
Arkansas- One of my best friend has an adopted brother she has never met. He lives in Oklahoma which is right next to Arkansas. We want to road trip to the Ozarks next year.
California– This was the first ground I ever stepped on. Orange County is where I was born and raised. I went to college in Santa Barbara and dental school in San Francisco. I don't think I am being partial to say that California is one of the best US states. A drive up the coastline of the Pacific Coast Highway is the ideal road trip, we have Disneyland, beautiful deserts and mountains. San Francisco is my favorite US city with great food, stunning beauty and a relaxed vibe.
Colorado- I spent my freshman year of college here, studying to be a vet at Colorado State University, Fort Collins. I loved Breckinridge and Estes Park and spent time that year exploring the Rockies.
Connecticut– I must have felt comfortable living in states that began with the letter C, as I had lived in all of them. I did my residency at St. Francis Hospital in Hartford. Connecticut is solid and steeped in history.
Delaware- While visiting my friend in Pennsylvania, my oldest and I realized we were only an hour away from a state we needed. We drove in and had a yummy lunch on the train tracks. I know that one lunch doesn't give you a great idea of a state, but I should have many more years to learn more about this state.
Florida- My family once had to seek shelter from a hurricane (or, at least a tropical storm) at a boarded-up and closed gas station in the time before the internet when we were road-tripping the state. Apparently we were the only ones who didn't realize the storm was coming. Road trips can definitely lead to adventures. Key West is an especially lovely part of the state.
Georgia- My Dad was born in Savannah and I was blessed to explore it with him and my youngest. With its small size and southern gentility, Savannah is one of my favorite US cities.
Hawaii- My plan is for this to be my last state to visit on this quest– the spot I spend my 50th birthday.
Idaho- Before I had visited, the only things I knew about Idaho was potatoes. My husband and I took a road trip from San Francisco, passing through Idaho, to deliver me to my residency in Connecticut. It is much lovelier than I had anticipated and I still remember its Mammoth Ice Caves, the largest open volcanic cave in the world. We had done no research before our trip and just stumbled upon these caves. What a treat!
Illinois- I have family in Chicago, so have visited on many occasions. Because of that, Illinois means hospitality and scrumptuous Italian food to me. And lots of it. You can't visit an Italian-American family without being overfed.
Indiana- Indiana is on my to-do list.
Iowa- I also had family in Iowa, so this was the scene of a childhood visit.
Kansas- I need to visit Kansas. Kansas City looks like a good place to visit.
Kentucky– I visited Kentucky on this quest. What a yummy, lovely state with a rich culture. I have always been a fan of bourbon and I can still taste the bourbon ice cream. Read about our adventures in Lexington.
Louisiana– The home of my beloved New Orleans, I road tripped Louisiana with my oldest son for his 13th birthday. I love the charm of the bayous and this state also has an admirably strong culture and interesting history.
Maine– Maine is the best of New England wilderness and Acadia is one of the most beautiful and unique of the US National Parks.
Maryland– I have visited Maryland numerous times during my visits to Washington DC. National Harbor is a great place to hang out and get dinner.
Massachusetts– Massachusetts is my neighbor and my brother lives on Cape Cod. My favorite spot in Massachusetts is the lovely island of Martha's Vineyard.
Michigan- Yet to be visited.
Minnesota- I visited Minnesota as a small child, so it is not on my quest, but I would love to revisit when I have time later.
Mississippi– Mississippi was one of the most fun adventures I have had on this quest. Read on for the full story…
Missouri- My best friend my kindergarten lives in Missouri. She also ended up with three boys and I still need to meet them all- and this state.
Montana- We drove through on my great migration to live on the east coast.
Nebraska- I still need to visit Nebraska.
Nevada– Both my grandparents and great-grandmother still live in Nevada, so I end up in Las Vegas quite often. My great-grandmother is 104 and still doing wonderfully. Travel was one of the reasons that she felt like she lived a full life–pretty impressive for an orphan who had a child at the age of 16.
New Hampshire– Tennis camps, skiing and many family vacations and hiking in Lincoln, New Hampshire is a state that we frequent.
New Jersey- I have mainly visited New Jersey as part of road trips, although I did visit Cherry Hill, a suburb, in college with a friend. For some reason my strongest New Jersey memory is of White Castle hamburgers.
New Mexico- I love caves and visited the Carlsbad Caverns as a child. I so want to return as an adult!
New York– I love New York City, but this state has so much more to offer in its incredible upstate, such as Saratoga Springs and the Adirondacks. We have road tripped through this state on many occasions.
North Carolina- My oldest son and I visited North Carolina as part of this quest. We flew into Charlotte for the day. The Levine Museum of Southern History was our highlight.
North Dakota- My brother was stationed here. I visited him once for Christmas. My main memory was of it being so cold that he had to plug in his car motor.
Ohio- My mother's family comes from Ohio, so we visited when I was a child.
Oklahoma- I still need to visit Oklahoma.
Oregon- The Pacific Northwest is a lovely part of the US. We visited Washington state and Oregon when I was a teen.
Pennsylvania– I have visited Amish Country, Hershey and Philadelphia on separate occasions.
Rhode Island– I have lived in Rhode Island for over 15 years now- almost a third of my life. I can't believe how fast life goes.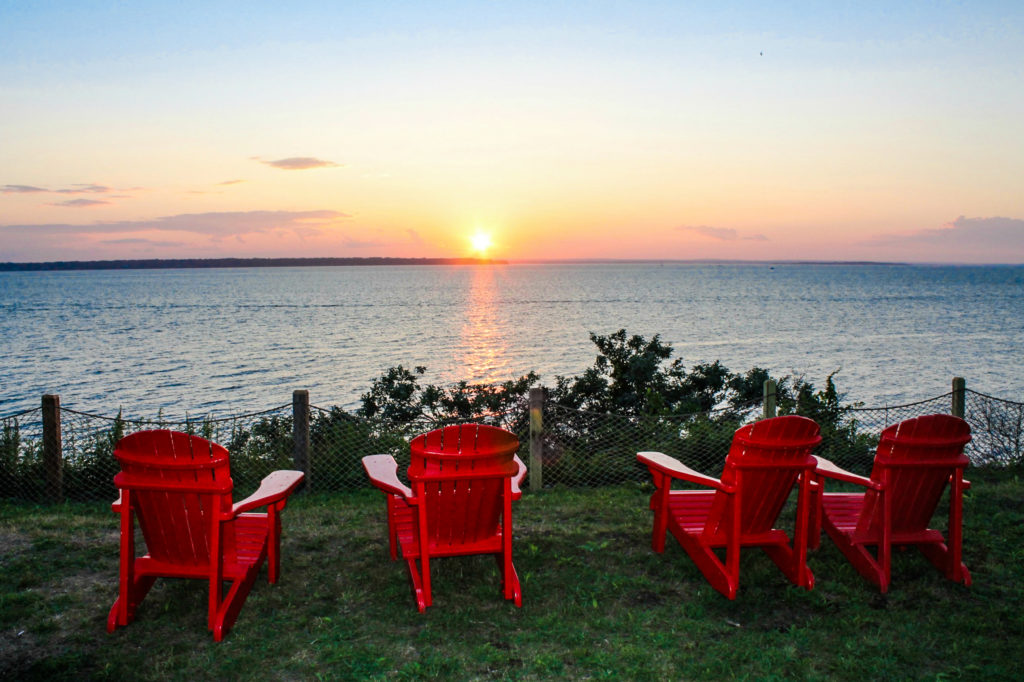 South Carolina– My husband and I spent our 15th wedding anniversary in Charleston.
South Dakota- This is one of the states that I have left that I am the most interested in seeing- Badlands here I come!
Tennessee- I was quite impressed with the lush landscapes and charm of Nashville.
Texas- I visited Dallas back in my modeling days. That part of my life actually lead to a great many of these states getting visited. My brother's graduation from boot camp was in the very charming San Antonio.
Utah- Definitely one of the most glorious states- Zion and Bryce National Parks are just breath-taking! My husband and I road tripped around the west when we were dating.
Vermont- This is the most charming of the New England states. I just love it!
Virginia– My grandfather is buried at Arlington National Cemetery and I love the pharmacy museum in the very sweet colonial town of Alexandria.
Washington- My best memories from Washington are staying with my mom's best friend who lives on Orcas Island.
Washington DC- Although not technically a US state, I couldn't leave out this important part of the US. I first visited DC on my 8th grade class trip, then was blessed to return with my oldest's class as well.
West Virginia- I made a road trip to West Virginia on the heels of my grandfather's Virginia funeral. West Virginia's caves and coal mining history is quite interesting.
Wisconsin- It's on my list!
Wyoming- When I lived in Colorado we drove over the border into Cheyenne for lunch. I guess even at the age of 19 I wanted to see all the states and this quest was in motion.
Are you interested in starting a quest? A 50 before 50 or a 30 before 30. What will your quest be about? Please let me know in the comments.