This shop has been compensated by Collective Bias, Inc. and its advertiser. All opinions are mine alone. #TeaProudly, #ConstantComment, #CollectiveBias
Enjoying some of my favorite Bigelow "Constant Comment" tea while on our rented houseboat in Amsterdam. If you would like to try the tea, buy some at Walmart by clicking on the picture.
My grandmother is my favorite person. She introduced me to tea as a child, thus starting my love of the beverage. When I travel, I often add tea-related adventures in the area. Here are a few of my favorite tea experiences around the world.
While in England, Try a Cream Tea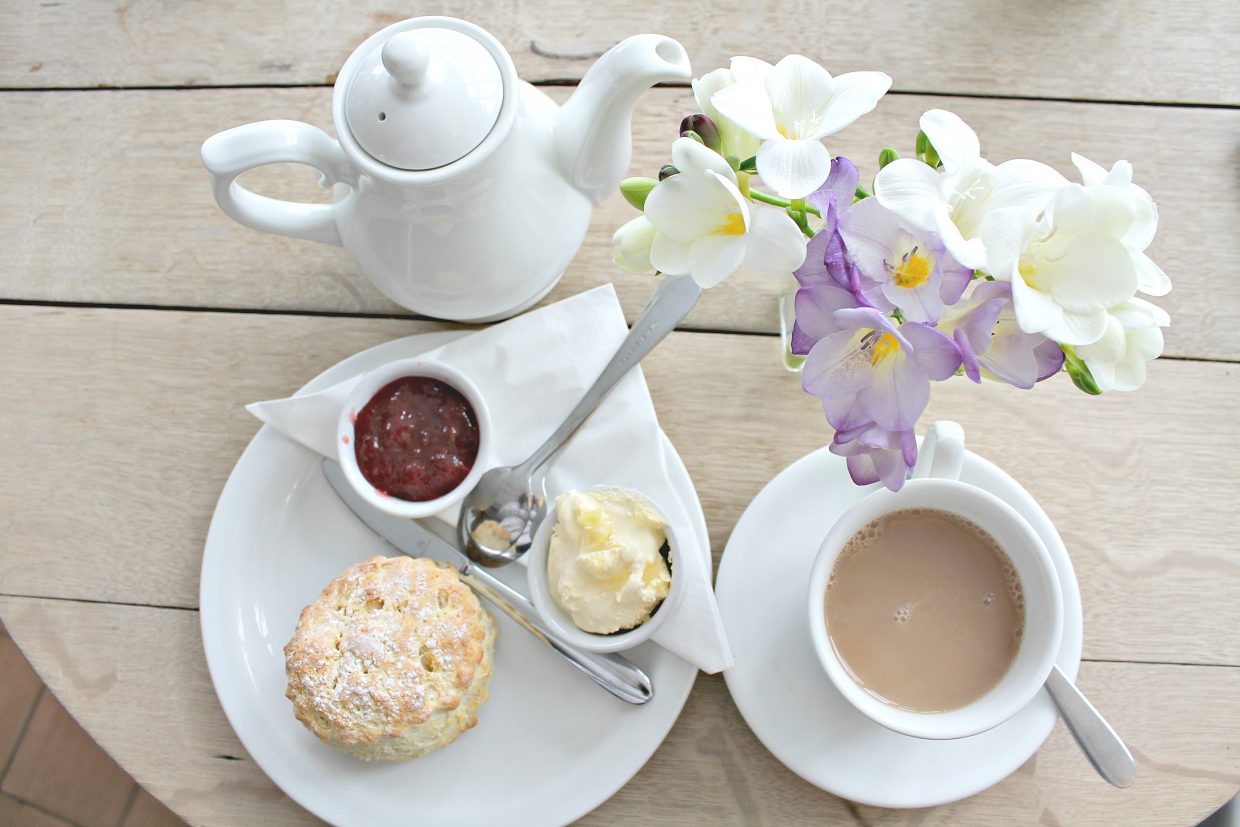 The English have an incredible tradition of pausing in the afternoon to have a snack of scones, jam and clotted cream with tea. We had to partake in one when we were in the Cotswolds. The Cotswolds is set of historical villages in England's countryside. The place transports me back to medieval times, without the negatives.
This experience is something I have brought back into my life at home. It is a gift to take a moment and enjoy your time, even in the middle of our busy lives. Grab some "Constant Comment tea,  check out my recipe for Vanilla Chai Scones and take a pause for yourself today.
Take Part in a High Tea
A high tea is a fancier affair and is more of a meal. It is eaten all around the world in the late afternoon or early evening. It usually includes scones, finger sandwiches, desserts  and always includes tea. I have experienced high teas in many places including Canada, England, Scotland and the US. Here is one of my favorite high tea experiences.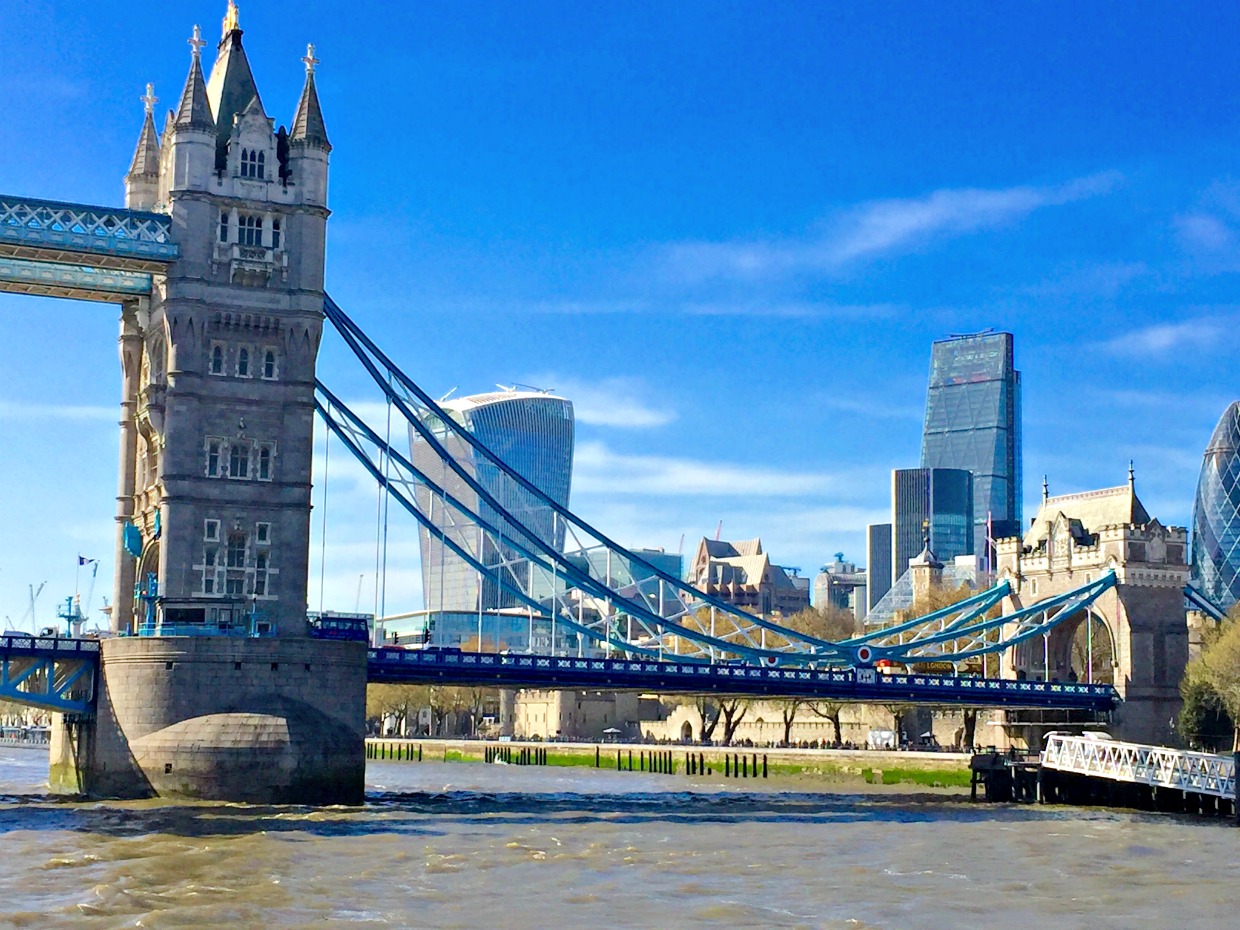 Take a High Tea Whilst Sailing on the Thames in London
When my family and I visited England last year, my middle son and I combined two of our favorite things– tea and boats. Although it is very touristy, we absolutely loved taking a high tea while we floated down London's Thames River. It was a perfect way to make good use of our time. It also let us get to know the city from a different perspective.
See How Tea is Made
The first real experience that I had with the Bigelow family of tea was on a trip I took with my husband to Charleston, South Carolina. I already loved tea. And right outside of town, there was a tea plantation where I could see how tea was grown! I had no idea what a tea leaf looked like or anything about how it is made. I got all my questions answered on my tour and I started my love affair with Bigelow. I learned that Bigelow Tea is US-based, family owned and makes amazing tea with a variety to meet all my tea needs.
Tea and Biscuits in France and Sweden
Have you tried speculoos? It is a spiced biscuit that I have eaten through France, Belgium and the Netherlands, often with tea. The speculoos crepes we got from a street vendor near our hotel was actually my favorite thing I ate in Paris.
Bring the Flavors of your Travels to your Home
Bigelow's "Constant Comment" tea completely reminds me of the flavors of my beloved speeculos biscuits. So when I want to bring back the flavors of my travels, I head to Walmart and buy some "Constant Comment" tea. I can then enjoy the tastes of my travels, with a tea that is home to me.
Enjoying a "Constant Comment" tea while on our rented houseboat in Amsterdam.
"Let "Constant Comment" tea transport you out of the ordinary, into places of unexpected discovery." #ImpossibleToForget #MyConstantComment
What has been your favorite tea experience around the world? Please let me know in the comments.