When planning our English road trip, people repeatedly recommended a visit to the Cotswolds. I had never heard of it, but took the advice and was so glad we did, as it is now my favorite part of England. Yes, I love it even more than London (which I did enjoy), but I am a historical fiction-loving, nature girl, and it is stunningly pretty and made me feel like I had traveled back in time. You will truly feel like you are in a movie set!
What Are the Cotswolds
The Cotswolds is the name of a collection of rural, medieval towns in southeastern England. Due to their origin, they are generally centered around a market square. The thatched roofs and honey-colored houses are adorable against the rolling green hills, accented with limestone walls. The feeling is laid-back and relaxed. The locals I encountered were helpful and friendly. It is a great place to relax and meander through walking paths, shops, tea houses, and pubs.
How to Get to the Cotswolds from London
You can get to the Cotswolds from London by train in about 1 1/2 hours. Explore the train tables here.
We took a car, which is ideal, so that you can drive from town to town. The drive from London is 2 1/2 hours. The Cotswolds are close to Oxford and Bath, so they are a perfect part of an English road trip. Although driving in England can be scary for someone used to driving on the other side of the road. Read all about our adventures driving in England.
Which Villages Should I Visit in the Cotswolds?
The list is extensive, but here are some suggestions. Don't feel like you need to see many villages, pick a few, and enjoy your time in each.
Since we didn't know what to expect, we only planned two days in the Cotswolds. We stayed in the small village of Stow-on-the-Wold and adored it. I spent a full day just exploring its alleys, fields, and church.
Large market square lined with excellent restaurants, small shops, and inns.
I had my favorite cream tea in England (and tried yummy Welsh Rarebit) at Lucy's Tea Room in the main square. This meal so inspired me; I recreated it at home.
We stayed at The Unicorn in the family suite. It was modern and comfortable on the inside and historic on the outside.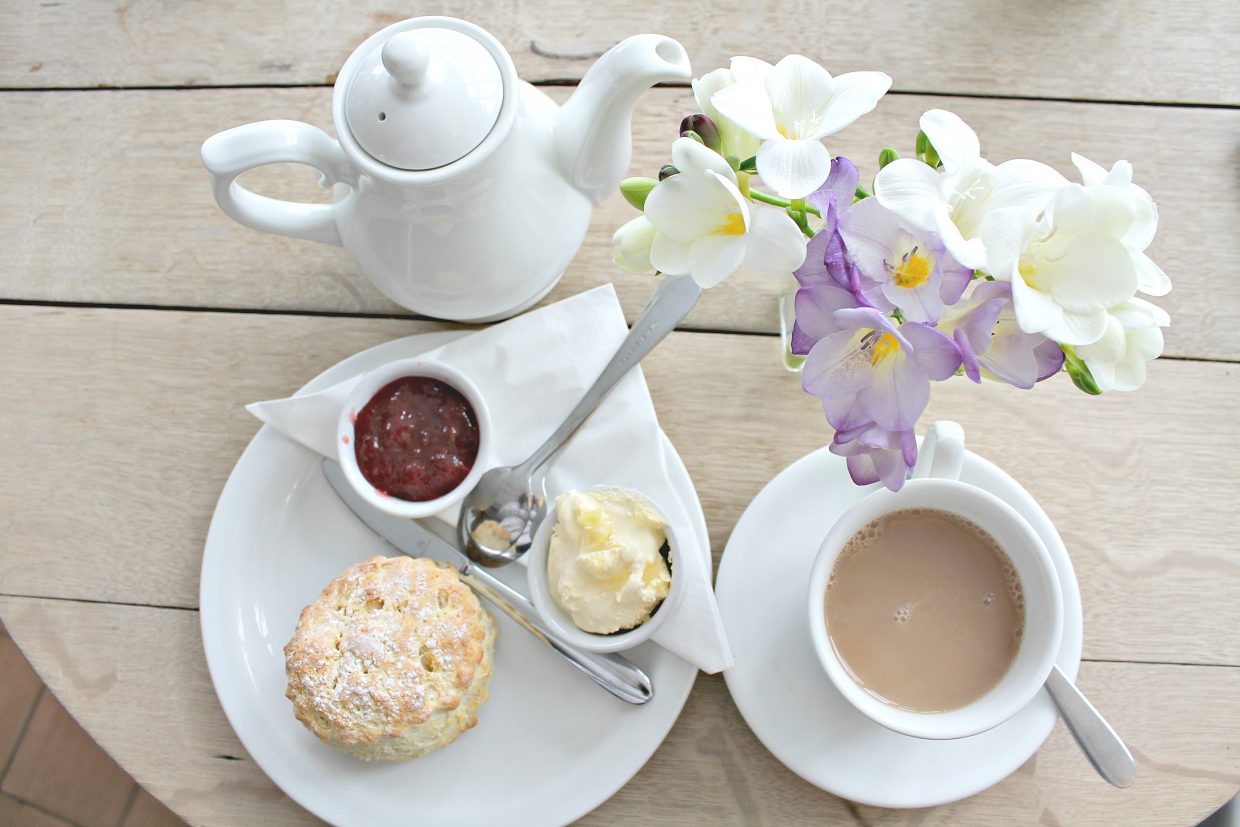 Bibury
Rows of chocolate box houses, which are the most photographed in England.
Arlington Row is a collection of 14th-century weaver's cottages.
Blockley
Has a cute village green overlooking a Norman church.
Bourton-on-the-Water
Bredon
A hike up to Bredon Hill will provide a lookout over the Cotswolds.
Broadway
Be sure to take the steep walk uphill to Broadway Tower.
Known as the "prettiest village in England."
Formerly a British hill fort town.
See Castle Combe's town bridge.
Close to the lovely town of Bath.
A typical Cotswold village with stone buildings, footpaths, and gardens.
Busy village at High Street.
Mickleton
Being the northernmost town in Gloucestershire, this village is convenient if you are planning a visit to Stratford-Upon-Avon, Shakespeare's birthplace.
Minster Lovell
 Lesser known, less busy village.
Contains the ruins of Minster Lovell Hall, a manor house connected to the Tudors. Read more about visiting on Just Go Places.
Moreton-in-Marsh
arboretum
Accessible by bus from London- check out the tables here.
The Slaughters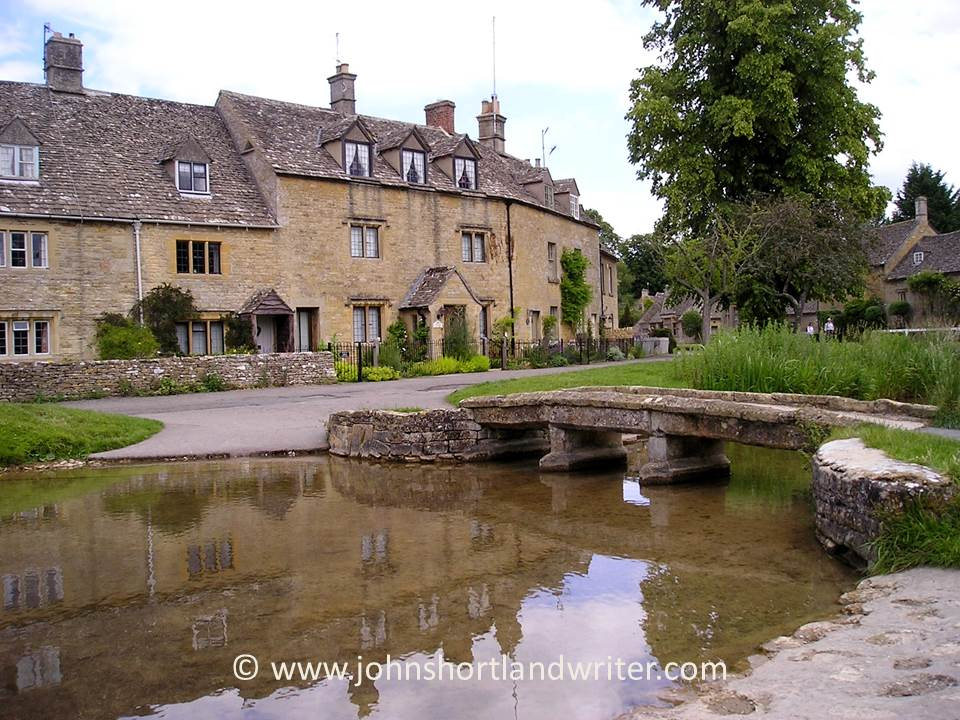 The name means "muddy place," but it isn't.
Copse Hill Road is named the most romantic road in England.
The Old Mill
Lower Slaughter Manor Gardens
Witney
Explore the Cotwolds on Foot
No matter how you get here, this area is ideal for exploring on foot. Meander through villages or take on any part of its 100-mile walking trail network.
Where to Stay in the Cotswolds
Pick a few towns that you would like to concentrate on and stay in a small village in that area. We loved Stow-Upon-Wold. I find my hotels at Hotels.com, and so can you- Book Now and Save at hotels.com
. Obviously, this is an affiliate link, but it is true, I do, and by using it, you help support this website, which I appreciate.
If you are going to England to experience romantic towns along babbling brooks, green rolling hills, and small stone villages, this is a place I highly recommend visiting. Whenever I am asked about our trip to Great Britain, I always end up talking about this unbelievable part of the islands.
Have you visited England? What was your favorite part? Have you spent time in the Cotswolds? What towns did you like? Please let me know in the comments.
For more information about these historic islands, read my posts about England, Ireland, Scotland, and Wales.
And, of course, please pin these for later: